Season final in Le Mans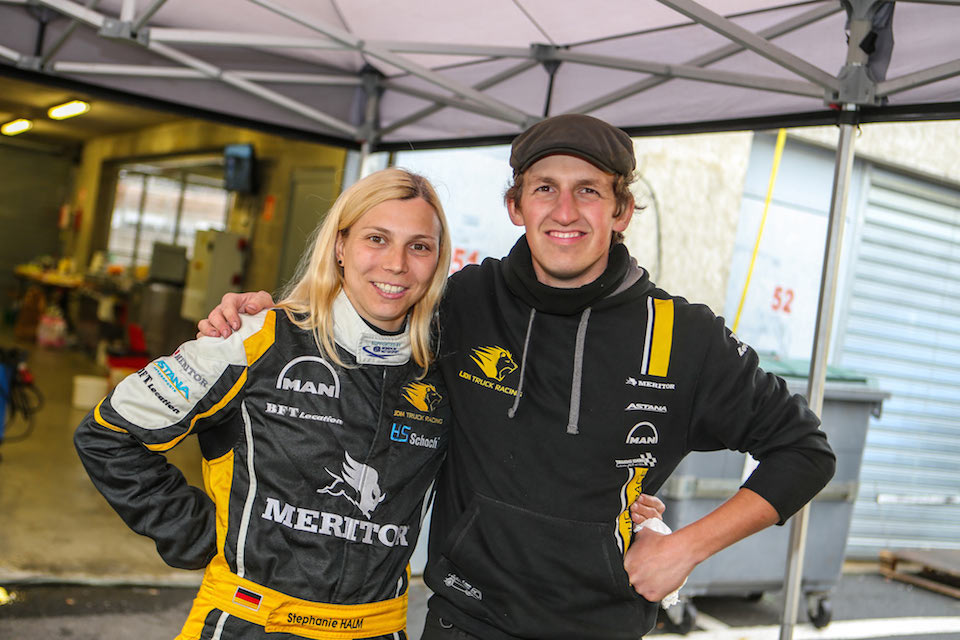 The final racing weekend of the season, carried out on Circuit Bugatti, once again attracted a large number of visitors to Le Mans! With a total of 21 race trucks participating at the FIA ETRC and 23 registered drivers at the French Cup, a diversified supporting programme and sensational fireworks on Saturday evening, it was a spectacular show for the fans!
Due to bad weather conditions, Steffi Halm, Javier Mariezcurrena and Artur Ardavi- chus, had no easy job this weekend. The wet race track was a real challenge stretching the drivers to the limit.
And yet, Steffi managed to rank amongst the top ten at the Superpole qualifying! As a matter of fact, she even ranked 8th at the subsequent first race and thus secured herself the pole position for the next race.
On Sunday, the given circumstances were that bad that the race had to be started under a yellow flag. Like the pearls on a string of pearls, the trucks were lined up one behind the other practically impeding any overtaking manoeuvres. Mariezcurrena and Halm finally finished on the positions 12 and 13.
At the last race and with just a single point separating her from the driver ranking ahead of her on the overall standings, Steffi once more threw herself into it and gave it her all. And in fact, she managed to quickly level up from 13th to 10th position.
At the official FIA Victory Ceremony later that evening, she was actually honoured for ranking 10th at the ETRC – having achieved the same amount of points as her Hungarian MAN brand mate Benedek Major.

back

Scroll to top