Lion race trucks twice on the pole in Zolder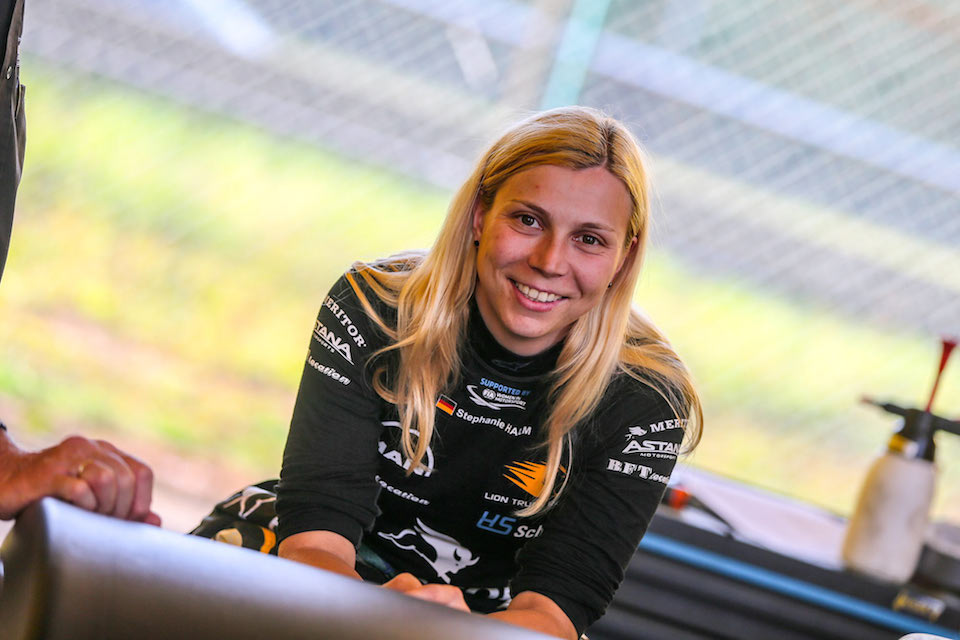 At the race on the Belgian circuit in Zolder, the Lion team participated with three MAN race trucks steered by Stephanie Halm, Jean-Pierre Blaise and Artur Ardavichus. With a spacious presentation area of some 1,000 sq m and a Lion Truck Racing pace truck it was the most impressive appearance of the Lions on a FIA ETRC paddock so far.
All in all, almost 200 people were catered and entertained – 150 of them were Jean-Pierre Blaise's guests.
The home race of the Belgian was also a great occasion to celebrate his 30th anniversary as a race driver.
As if on cue and befitting these circumstances, both Steffi Halm and – to the delight of his fans – Jean-Pierre Blaise got hold of the pole position at both the second races on each of the two racing days!
At the first race on Saturday, both Steffi and Jean-Pierre were in the points when Blaise had to withdraw with only three laps left to go. Halm achieved position 8 and thus ensured herself the pole position for the next race! Ranking 13th out of 23 participants, Artur Ardavichus performed great, too.
Despite having to start from the back of the grid, Blaise catapulted himself to position 9 at the subsequent race and thus gained important FIA points for the team and himself. Steffi, however, was unlucky and couldn't classify due to a technical problem. Ranking 14th, Ardavichus once more accomplished a great mid-table position.
On Sunday, both Steffi and Jean-Pierre ranked amongst the top ten at the qualifying! Afterwards, at the race, the Belgian achieved position 8 – and thus earned the pole position of the next race – while his German teammate got hold of the 9th position. They were pushed by the French pilot Anthony Janiec (MAN) attacking from behind. Approaching the last chicane, the trucks touched and caused Steffi to fall back to position 11. Blaise, however, stuck to his rank and finished the race on position 8. Artur Ardavichus finished 16th.
Having started from the pole position, Blaise's was hit by the Czech MAN pilot Frankie Vojtíšek just a few hundred metres later as the latter crashed into the side of his truck. After this accident, the race was over for Jean-Pierre Blaise. The fact of Vojtíšek being penalized with a drive-through penalty later on didn't change that.
Halm, however, levelled up some more positions and earned three more FIA points as she crossed the finish line on position 8. Ardavichus also improved his ranking by one position and finished 15th.
On October 4 and 5, the eighth and penultimate event of the ETRC will take place on the circuit of Jarama, some miles north of Madrid. The Spanish pilot and spectator's favourite Javier Mariezcurrena will then be piloting the Lion MAN with the number 20 once again.

back

Scroll to top